GUYS SHORT STORIES

IF YOU HAVE A SHORT LIFE STORY AFTER BAYREUTH, BAD KISSINGEN OR BAMBERG DAYS AND WOULD LIKE TO SHARE IT WITH ALL, PLEASE TYPE ONE AND SEND BY US MAIL OR E-MAIL ONE AND WE WILL POST IT HERE.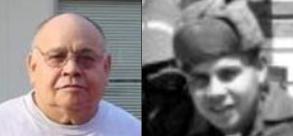 NATHAN STOUT'S (SHORT LIFE STORY)
Just to let you know who I am.
When I left Bad Kissingen, Germany I went to a unit that was going to Vietnam so I went with them in Oct. 1965 and was there until Jan 1967. From there I went on leave for 30 days and then I moved my family to Ft. Leonard Wood. Was only there a year and went back over seas, but this time it was to DMZ in Korea. Was there 13 month and then went back to Ft Leonard Wood.
From there I was sent to Alaska so we moved up there for 4 years. Boy that was the best duty that I had in my 21.5 years and after that we moved to Ft. Hood Texas. 13 months later I was back in Germany and we were there 3 years.
From there we moved to WA. State. I was 1st Sgt of A Company 15th Engineers for I was on the E-8 list, however in Aug. 1980 I said its time to retire and I didn't make E-8. That's ok for it was time to go. I retired as a E-7 PSG.
We now make our home in WA. State. After I got out I did a little of this and a little of that. I didn't get rich but I sure as hell had a lot of fun. My wife, Peggy, and I have been married 45 years in June of this year. We have 2 kids Frank & Debra and 5 grandkids now.
Retirement is great, but I still do some clowning around as Whiney The Clown for Hospitals and Retirement Homes. It's a lot of fun to see the people smile and forget about all that pain they are in and I forget just how much pain that I am in from this arthritis I have. Arthritis is one bad boy!
Thank you for your time. As for me, time is all I got.
Nathan Stout 01/04/06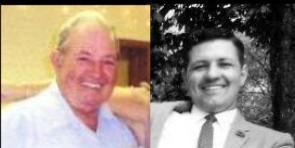 DON JACKSON SHORT STORY
HI, JUST A NOTE TO LET YOU KNOW A LITTLE ABOUT ME. l LEFT THE ARMY IN NOV. 1963 HAVE BEEN AN OPERATING ENGR. SINCE, FOR OVER 40 YEARS NOW RETIRED. KAY AND I HAVE 5 CHILDERN AND 8 GRAND KIDS, THEY WILL BE HERE FOR THANKSGIVING EXCEPT THE ONE THAT LIVES IN L0UISIANA. KAY ALWAYS MAKES A GREAT DINNER. I'M GOOD AT THE EATING PART.
DON JACKSON 11/22/05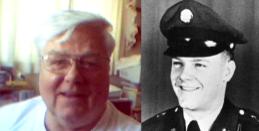 THOMAS BURROWS SHORT STORY
That is correct, I was assigned to "A" Company,82nd Engrs down in Fort Leonard Wood after I returned from a tour over in Germany with the 10th Engr. Bn. 3rd Inf.Div I was assigned to the motor pool and was the company dispatcher under SFC Hazelgrove. I used to go home to chicago every weekend that I could get a pass to see my girl who is now my wife and has been for the last 43 years. Two weeks before I was suppose to get out (Oct 1,1961) I was extended and we all shipped out to Germany. No need to tell you that was a big kick in the ass. Ended up in Bayrouth with V11 Corps driving a truck and mostly field duty in Graf. Came back to the States 4 months later (by ship) and got out Jan 1962. One of my Pals while in the 82 Engrs who was also from Chicago was a guy named Ross Anthos, he was also in the motor pool and drove the low boy that hauled the TD-18 dozer around. Lost touch with Ross over the years. My closest friend was a guy named Eddie Waun, we went thru basic togeather, went to germany the first time togeather and when we came back to the states and ended up in Fort Leonard Wood I went to the 82 Engrs and he went to 921 Group HQ down the road from us. He didn't have to go back to germany as we did. I have been trying to remember you but the memory isnt what it used to be. I don't even remember which platoon I was in while I was with A company, 82nd engrs. If you go to classmates.com to the school listings..go to Chicago Vocational High School, class of 1958 and look at my profile, from there you can go to photos, I have a few posted from my Army days, let me know if I look familiar to you.
You know, I must have been in 1st platoon also as I believe Sgt Gagnon was my squad leader. I don't remember who my platoon leader was as I had so many over the 3 and a half years I was in. The Sgt I remember the most was Sgt Hazelgrove who was my motor sgt and the guy I worked for every day and also was very instumental in getting me a pass every week that I wasn't on the duty roster so I could go home to Chicago to see my gal. Usally Ross Anthos would make the trip with me and I would drop him off on the northside of chicago where he lived and proceed to go home to my place on the south side. Yea, back in those days it was Route 66 all the way. (two lane blacktop) Took 8 hours to get from Leonard Wood to Chicago. Had an old 52 Merc at the time that finally gave out and a few times Sgt Hazelgrove let me use his 57 red and white ford which was like brand new since he never went anyplace. I seen my old Pal Ross Anthos name and phone number on your listing and plan to call him this afternoon, havnt talked to Ross in over 40 years, hope he remembers me. Thanks for the E mail.
Tom Burrows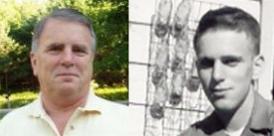 TOM R. FREY (SHORT LIFE STORY)
Good afternoon fellow 82nd Engineers.
The following is a brief history of what I did after leaving the
service January 24th 1964. I was discharged from Fort Hamilton New York
returned home to Detroit Michigan area. Because I had a wife and a child
didn't have much time to goof off so I went to work as a maintenance man
for Dayton Hudson properties. Being below man on the totem pole and
being assigned all the dirty jobs sweeping mechanical rooms I thought this
is no future for me. Decided to attend night school University Detroit
went to work for Johnson controls and learn the pneumatic control
business along with quite a bit of mechanical schooling. I decided it was
right for me to go into business on my own in service large office
buildings pneumatic control systems. That proved to be a good decision
because in 1968 I became a partner of a large mechanical business serving the
metropolitan Detroit area. Which enabled me to purchase some smaller H
V A C companies. My company at the time was the fifth largest
mechanical contracting company in the metropolitan Detroit area. Although my
company went through a couple of name changes I finally in 1995 after
selling several huge energy management system to General Motors Corp. with
a long term contracts sold my company to a larger corporation . At the
time I had agreed to stay and help them run their company but that
wasn't in the cards because like most owners it's difficult to see how
other people treat your former customers. So recognizing that it was their
business now. So at 53 years old I moved to Northern Michigan with my
new wife and have been in the Bellaire area ever since.

I'm married to a wonderful woman to whom I married in 1990 between the
two of us we have four children and nine grandchildren. For a while we
enjoyed our winters in Florida. About four years ago we decided not to
go to Florida any longer and sold our place we had in Naples. We now
live on Clam lake just east of Torch Lake between Alden and Bellaire
Michigan. This year marked my 10th year in retirement and enjoying every
minute of it. As most of us have during the last 10 years I have suffered
some health setbacks prostate cancer and some mild heart problems. But
being in a area that has a good hospital facility I recovered from both
very well. And now spend my time fishing, day trading stocks and very
active in the community service organizations and Attend a wonderful
church in Central Lake Michigan.

My life has been very full since leaving the military service. I'm
hoping that others will share their short storys. Tom Frey 9/17/2005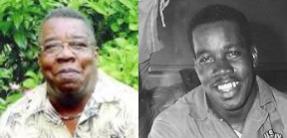 WIllie (Money) Monelyon short story
Hello All
Whats happening I have been trying to find some of the fellows from my time in different
times,and places in the military,but was never succesful.My wife went in to google search
today,and typed our name in she was at work and a little bored,and up popped the 82nd.
engr.website with my name their.I was never so surprised in my whole life. I had contact
with Jody Potts until the late 70s.He was stationin Aschaffenburg,But lost contact after he
moved.I also had contact with Willie Neal we were in Vietnam in the 19th.Engr.together.65/66
We also met again around 1977or1978 he was stationed in Dexheim 12th.engrs.He was a
1st sargent their,But they had to cut off his left arm just below the shoulder.He got in a
fight and hit a guy in the mouth,And it became infected,because he waited to long to go
to a doctor.They shipped him back to walter reed,and I never heard from him again.
I got out of the military in 1974 and stayed in Germany.I started working for the government
as a civilian.I just retired last September with 31 years 45 total with military time. i am a cetified chef cook.but i retired as a
club manager for the air force at rhein main airbase.
Now i am just living the good life and enjoying myself.
I go back to the states every year for about 4 weeks for vacationsay hello to everyone and
come on back.
Money Monelyon 8/16/2005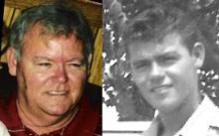 EDDIE J. COZART SHORT LIFE STORY
Hello All
This is a little story of me after I left the Army Sept. of 1963.
Was discharged in New York City and road the bus home to Oklahoma. Man that was a long trip the slow way.
Got a job at a helicopter plant here in Frederick in Oct. of 63 and worked there till May 64. Didn't like that job to good due to being inside and no cooling system in the plant. A friend of mine Dad had combines and went on the wheat harvest and they asked me to go so I said bye bye to the helicopter plant. That was a miss take due to it was so hot on the harvest that summer.
Got back home in Oct from the harvest and there were no work around here so thought it best to get out of Oklahoma and go to Texas. Wound up in Ft Worth in Nov. of 64 and went to work at White's auto centers as a salesman. Worked at White's till March of 66 and got on at General Dynamics that was an airplane plant that built the f-111 in Ft Worth. I was a crane operator there that moved the planes down the line in the plant. Got Married to my first wife in 66 and had 2 girls with her. Worked at G.D. until there was a large layoff in 1972. Went back to work at White's Auto centers in 72 as a manager of one of there departments. I new this guy that had 5 Curtis Mathis T.V. stores in the Ft Worth Metroplex and he asked me to come to work for him as his General manager in 73. So I took him up on his offer. The owners son grew up and was starting to give me headaches so I saw it was best I move on to something else. That was in 1980 when I left the Curtis Mathis Stores.
My Brother-in-law and I were in the Car Bs. Part time from 1970 to 1980 in Ft Worth. We leased ½ of a car lot there and the owner of the lot would sale our cars while we were not there for 1/3 of the profit.
I got a divorce from my first wife in 1979 and them I re married in 1980 to Maurine my wife now. She had 2 children. We have all together 16 grandkids now.
So by this my X Brother-In-Law decided it best we part on the car lot so I sold out to him in 80.
Went to work for Kelly Springfield Tire Company in 1980 and can an Area Sales manager for them. I had most of Texas as my sales area. I just sold to larger tire dealers in my area and worked a lot with large trucking fleets for national account bs.
Goodyear owned Kelly Tires and in 1995 they offered a bye out and early retirement to all sales reps. and I took it.
We were still living in Ft Worth when that took place so I needed a part time job so in 96 went to Work driving a school bus in Arlington Texas (that's next to Ft. Worth) Worked there till 2001 and they had teachers retirement an was vested so get a little retirement check from them…WOW…That's when we moved back to Oklahoma to take care of my folks. My Dad passed away 2 years ago but my Mom is still kicking and seems to be doing just fine. My Wife is from Oklahoma also so didn't have much trouble on getting her to come here.
Since being here in Oklahoma don't do much but mow lawns for us and my Mom. Also was mowing the church lawn till this year . I told them I had had enough of it. So we have hired a guy to mow there now. Thank God it was a large lawn.
That's about all…………Eddie J Cozart
DATE JULY 18th 2005

Shortly after our 2010 reunion Eddie Cozart passed away. We will always remember him and feel blessed that he was part of our life. We will miss you Eddie!